Stocking Fillers Gift Guide 2020 | Disabled Adults & Elderly Relatives
Thoughtful Little Christmas Presents for Disabled Adults or Elderly Relatives. Ideal Stocking Fillers!
Stocking Fillers are an important part of the Christmas tradition in our family. My favourite thing on Christmas morning is waking up and discovering that "Father Christmas has been!" Delighted cries ring out all over the house as various family members, excitedly or reluctantly, emerge from slumbers and realise Christmas Day has finally arrived. We love this tradition so much that ALL family members of ALL ages are included. Stockings are hung and gifts are secretly distributed by and for everybody. This usually involves furtive sneaking about in the dark, startling each other on landings and great hilarity! To help you find the perfect Stocking Fillers for the big kids in your life, we have compiled a Stocking Fillers guide with a difference. We've focused on finding little things that will make a big difference and bring a big smile to the faces of elderly or disabled relatives.
This genius little gadget is a 'revolution in footwear', allowing people to fasten their laces with just a click.
The Zubits magnetic shoe closures can be applied to any shoe, opening up a whole new world of footwear possibilities for anyone who may struggle with laces. It may look like just a little gift but it'll offer a whole lot of freedom.
Buy the Zubits Magnetic Laces here: Active Hands

You can't go wrong with adding a genuine, quality RADAR key to your disabled or elderly loved one's stocking.
An essential item for when you're out and about, this key can open over 10,000 National Key Scheme Toilets around the country. So when the world opens up again, they'll have one less worry when heading out. Make it special by giving one with a premium quality Italian Leather keyring. 
Buy RADAR Key with Blue Badge Co Kensington Leather Key Ring Here: Blue Badge Co
An essential tool for relaxation, these wheat warmers can help soothe aches and pains in the mind as well as the body.
We won't lie, it's been a stressful year. We're certain everybody would like to find some serenity in their stocking this Christmas and this is as close as we can get! The long shape of this warmer means it can be moulded to any part of the body that needs heat therapy, while the lavender has a calming effect. 
Buy the Lavender Wheat Warmer Here: Blue Badge Co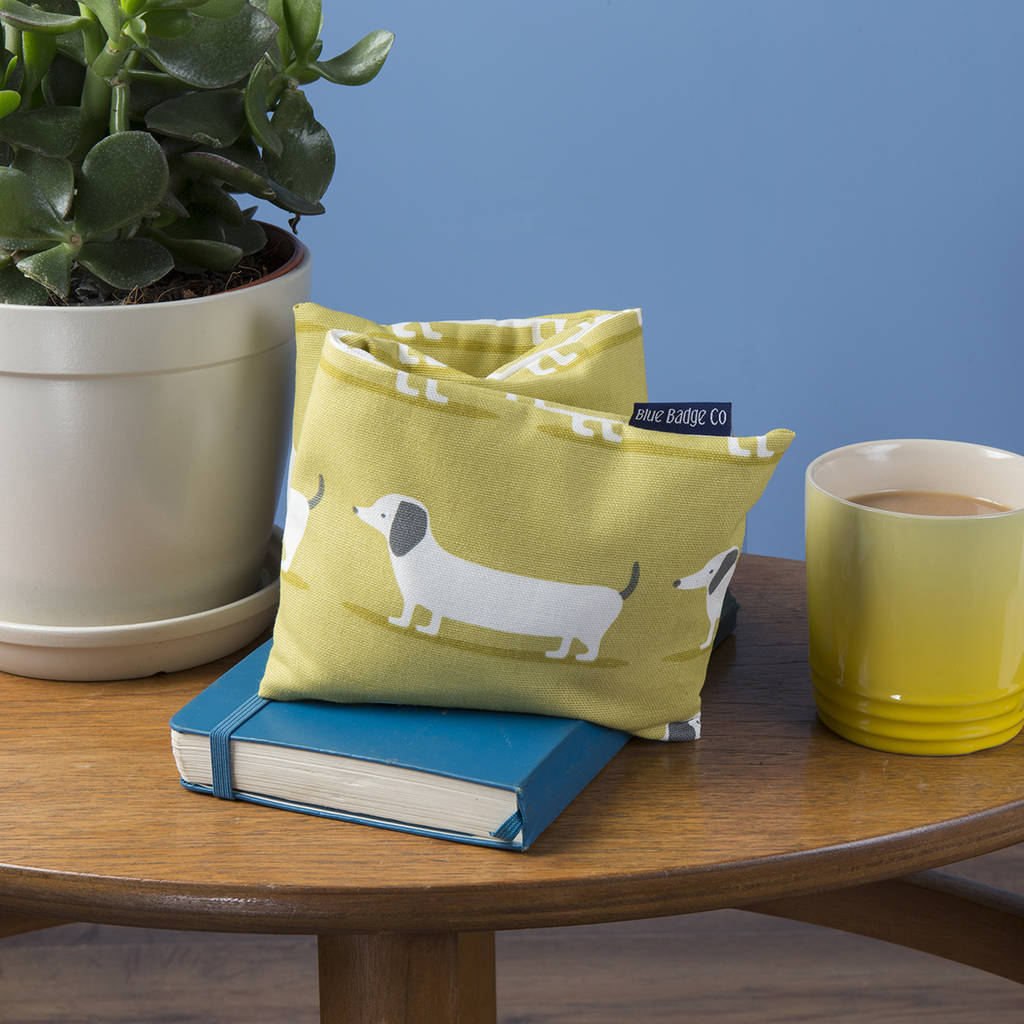 Non-Slip Bed Socks
Ideal for these cold winter nights. Can't find your slippers in the dark? Don't worry, these gorgeous knitted bed socks are non-slip!
From our great friends at Able Label, specialists in discreetly adapted clothing for those with limited mobility or decreased finger dexterity, these socks are beautifully presented in their own little gift box. They're sure to charm anyone who receives them!

An indispensable little tool for helping to fasten bracelets.
We've all been there, chasing the clasp round and round our wrist in a hopeless attempt to fasten it with one hand. Those days are gone thanks to this handy little gadget. It's not just practical, it's pretty as well! Truly the perfect gift for all lovers of shiny things.
Turn a necessity into a stylish accessory!
Blue Badge Co Disabled Badge Wallets allow you to display your parking permit with confidence and style. The exclusive Hologram Safe design ensures that the vital hologram won't be damaged, while the range of fabrics means you're certain to find one that matches your loved-one's personality.
Buy Blue Badge Co Wallets Here: Blue Badge Co 
Cross-Scarf Clothing Protector
This carefully designed scarf protects your clothes and your dignity.
The people at Care Designs' have created a stylish alternative to a bib without losing any of the waterproof protection. It has an absorbent middle layer as well as a waterproof back and its machine washable. A perfect shield for your clothes and an accessory for your outfit.
Buy the Cross-Scarf Clothing Protector from Care Designs
These pleasantly packaged essential oils set includes Vitality, Revive and Stress Relief. They are intended to invigorate the mind, body and soul.
The rollerball design means that these are easy to apply to your pulse points whenever you're in need of some mood enhancement. They're also conveniently travel sized, so they're always on hand when you're in need of some emergency stress relief.
Thank you for reading and a very Merry Christmas from all of us at Blue Badge Co. 
P.S. you can find the stockings in our header image on our website: https://www.bluebadgecompany.co.uk/